Rector Search Update: The Rev. Aimee Eyer-Delevett Called to All Saints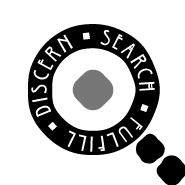 Wonderful news!  God has called to All Saints an extraordinary new Rector: the Rev. Aimee Eyer-Delevett. Since 2006, Rev. Aimee has joyfully served as the Rector of the Church of the Holy Nativity in Clarendon Hills, a Chicago suburb. She has more than a decade of training and experience in congregational development, starting with her participation, while Curate of St. Mary's in Park Ridge, Illinois, in the Making Excellent Disciples program, a Lilly Foundation grant providing five years of training and mentoring in pastoral leadership and congregational development. She served on the Commission on Ministry of the Episcopal Diocese of Chicago for six years. Rev. Aimee graduated Wellesley College magna cum laude in 1995, Candler School of Theology at Emory University with a Master of Divinity in 2001, and General Theological Seminary with a Master of Sacred Theology in 2004. When the looked at Aimee in relation to the qualities that our Profile called for in our next Rector, the Vestry saw immediately she was a perfect fit.  More information about Rev. Aimee and her announcement as All Saints' next Rector can be found here.
_______________________________________________________________________________________________________
Search Process History:  In November 2012, the Vestry appointed a "Profile Committee" and a "Discernment Committee" to guide the search for a new Rector. The Profile Committee spent 2013 conducting a variety of parish wide and small group discussions and conducted a parish-wide survey. The Vestry released our Profile in January 2014.
The Discernment Committee kicked off the next phase with an invitation to clergy around the country to consider All Saints' opening. The position application deadline was March 1, 2014.  From that date the Discernment Committee met regularly to interview candidates by video-conference to start narrowing the field.
At the end of May 2014, the Discernment Committee had completed Skype interviews, and had moved into the "visitation" phase of the process. The Committee pared the original list of 22 down to six exceptional candidates.
Committee members visited clergy on their home turf to get a feel for how worship and liturgy is conducted, as well as some social and Q&A time with the candidate.
Committee members reported back and pared the list back one final time. Then, at a weekend retreat in July, gave a final list to the Vestry for their determination as to who will be our next Rector.
The Vestry hosted the three candidates on separate visits to Santa Barbara and will made their a final determination at a special meeting on Sept. 3, 2014.  The glorious news was announced to the All Saints parish at Sunday services on Sept. 6, 2014. 
Please see the following documents which provide additional information and background: