Parish School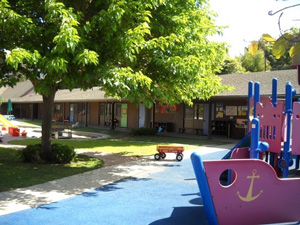 For almost 50 years, the All Saints-by-the-Sea Episcopal Parish School has served children aged 2½- to 5 years with a quality Early Childhood Education. The Parish School is part of All Saints and is licensed by the California State Department of Health. It is accredited by the Episcopal Diocese of Los Angeles, and is a member of the National and California Associations for the Education of Young Children and the National Association of Episcopal Schools.
In the tradition of Episcopal Schools, the Director works to create a place where God's youngest saints are nurtured and prepared for their elementary school years and beyond. This year, a new class was added to provide openings for children as young as 2 years old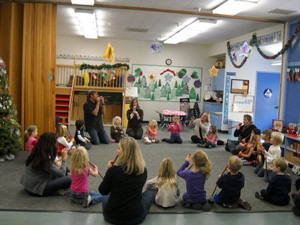 whether or not toilet-trained. The school is licensed for 77 students per day. Enrollment options are based on the number of days per week attending. All Saints' clergy are responsible for one weekly chapel service for the school.
At the 2014 All Saints campus clean-up day, we spent all morning painting the little-person-sized fence a bright green!  A fun project for adults and young people alike!
And, to make our school playground safe and require virtually NO water, we installed beautiful and soft "fake" grass.  A big investment now but will save water and be a great addition to the School yard.