Parishioner David Boyd: God the Giver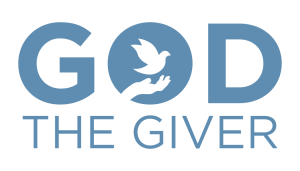 God the Giver
Parishioner David Boyd
October 18, 2015
Praise God from whom all blessing flow, and I first thank God for giving me a long and active life. I have used my life in both wise and unwise ways and in different relationships with God during different phases. In my present old age phase, I experience God The Giver as I try to extend God's life-giving grace by being able to show his love for outcasts living on the margins of our community here in Santa Barbara. These human beings, made in God's image just like you are I are, are the homeless, the hungry and those living with additions and mental and physical afflictions. I celebrate this gift to me by helping some of these lost souls on a personal level. They are also helped by those who serve on non-profit boards, raise and grant funds and manage programs for unfortunates, but I choose to do this work of the Lord on an individual lever to celebrate God's gifts to me.
This outreach is up close and personal and requires time, lots of time, to stay in contact with homeless friends who may not have a cell phone or a post office box, to transport them to appointments with physicians, social workers, case managers and agencies when the bus is not an option, to visit them in hospital or in jail, to be with them in court, to help them fill out forms submit applications, to hear about their misery, hold them and advocate for them.
To make using my time in this way reasonable, I praise God for his gift to me of Alyce, my ever loving wife of 64 years and partner in doing outreach. Life in our home would not pretty if Alyce were not as committed to outreach as I am. Time spent helping unfortunates might otherwise be spent for ourselves. It amazes me to see how sometimes agitated street people we meet can be calmed by just the presence of this little lady, and I thank you Alyce.
And most important, I praise God for giving Alyce and Me this generous, loving All Saints church family. Alyce and I are only two people, and you the members of this family are the muscle and force multiplier. You inspire and make possible all of the Lord's work done through the Outreach Ministry here at All Saints. You do this by pledging to support the Annual Budget which includes a significant allocation for grants by the Outreach Committee, by participating in the golf tournament fundraiser for Outreach, and by responding to appeals for your time, energy and money to make individual outreach programs successful.
I accept with humility your recognition of my work in a small area of this overall outreach ministry, but it would not be possible without all of you who help by donating food, money and time for the monthly Transition House dinners for homeless families, by transporting dinners twice a week for disabled, elderly and low-income residents of the Victoria Hotel, by distributing free food to the needy in Carpinteria, by serving lunch weekly to residents of the Casa Esperana Homeless Center, and by providing and serving a dinner entrée monthly to homeless souls living in Isla Vista.
I praise God from whom flows the blessing of your support for Outreach, and I thank you for spreading God's life-giving grace with me.