Heritage Society: Ways to Remember All Saints in your Estate Planning
The following was adapted, with permission, from an article by The Rev. Richard L. Schaper, CFP, who presented a workshop at All Saints on March 15 and was guest preacher on March 16 at the Society's invitation.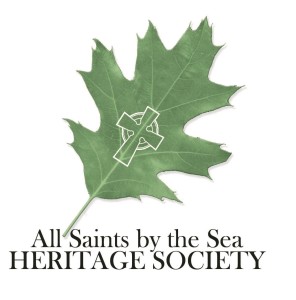 A Real Popular Way. Most estate gifts received by churches are in the form of a bequest under a will or revocable ("living") trust. Everyone should have a will or trust—otherwise, who gets your property is decided by state law, the distribution of your property will be delayed, and your estate will be more burdened by taxes and fees than it needs to be. And everyone should update their will or trust for changed circumstances—including moving to a new state. When you write or revise your will or trust, it's easy to include your church as a beneficiary, either of a specified dollar amount or a percentage.
An Easy Way. A way to remember your church without using an attorney to modify your will or trust is to name the church as a beneficiary of a life insurance policy or retirement plan. For a life insurance policy—even an employer-provided policy– it's as easy as calling the 800 number on your annual statement and asking for a Change of Beneficiary form. Same with a retirement plan, and there's the added benefit that (unlike family members other than a spouse) the church can inherit proceeds of a "pre-tax" retirement plan– an IRA, 401(k) or 403(b)– without paying taxes on it.
Ways that Keep on Giving. Before 'Sally' sold her house, she put part of it in a charitable remainder trust, naming her church as a remainder beneficiary. That way she did not pay any capital gains taxes on that portion of the sale, received a secure fixed income from the trust for the rest of her life, and on her death will leave a wonderful bequest for her church. And when 'George's' corporate bonds matured, he used the proceeds to buy a charitable gift annuity. This gave him a secure fixed income for life (double what he'd been earning on the bonds), gave him a current tax deduction, and will leave a wonderful bequest for the church when he dies.
There are these and many other ways to remember your church. The best way for you depends upon your particular circumstances and intentions.
Got questions? Please contact the Church Office for more information.  You can also contact The Rev. Schaper or (415) 381-8910 with your questions, or The Episcopal Church Foundation at www.EpiscopalFoundation.org or (800) 697-2858.