Adult Formation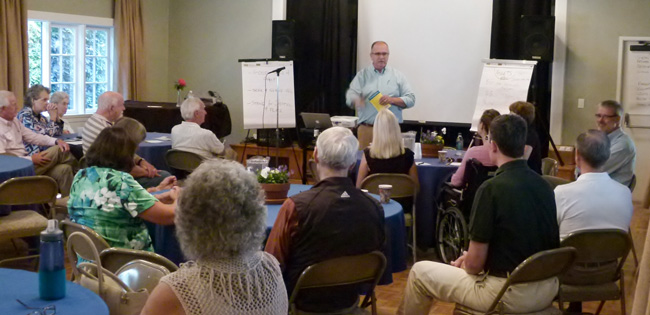 Formation is the process that shapes us into loving and forgiving images of Christ.
At All Saints-by-the-Sea, we believe that being shaped after the image of Christ is not a one-time event or the product of an education class, but a rich, ongoing growth into the full humanity God desires for us.  We believe we become more faithful people not only by enjoying opportunities to educate ourselves but also by committing ourselves to faithful relationships; affirming friendships that shape us into the kind of people we want to be.
As Episcopalians, we know that formation begins with our baptism and continues throughout our lives.  Formation, as one friend of ours likes to say, shapes us to "desire better desires."
Adult Christian education shifted to Wednesday nights in the past few years with intentional programs that build in our knowledge of our faith and its practice. Periodic Bible studies and topical Christian education classes reflecting liturgical themes and seasons are offered on Wednesday evenings after Eventide and supper. A continuous Bible Study is offered on Monday mornings as well as an informal men's Bible Study gathering on Wednesday mornings. A number of book groups, retreats, workshops, and small groups occur regularly throughout the year.