St. Nicholas Market, Sunday December 3rd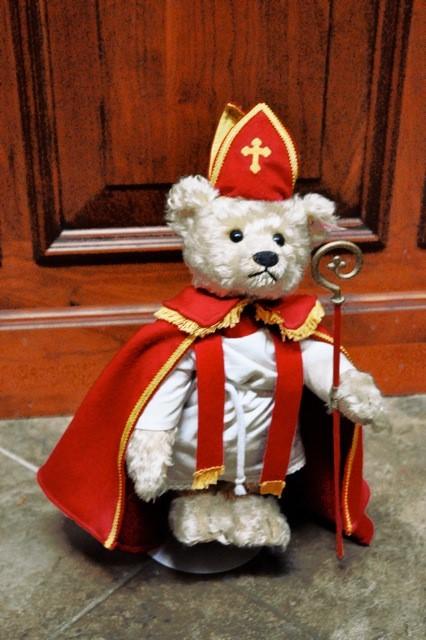 St. Nicholas Market Is Coming!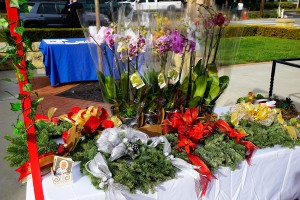 The giving spirit of St. Nicholas, Bishop of Myra, will be celebrated  on St. Nicholas Day, Sunday, December 3 at All Saints-by-the-Sea!  All are welcome to participate in our third annual St. Nicholas Market following the 8 and 10 a.m. worship services.  Our campus will be transformed into a market place where purchased items will support our growing ministries to children and youth.  What better way to give in the spirit of St. Nicholas than by donating to the market, pitching in to get it ready, and then shopping for special items and gifts.
Our St. Nicholas Market will boast goodies to eat or take home, photo opportunities with St. Nicholas, fine arts and crafts, books, auction items, greens and flora, gifts from African Ministries, and more.  Please plan to donate, get involved, and shop for the holidays! Our worship and market place that day also present a wonderful opportunity for you to invite friends and neighbors to join in the fun.
How To Get Involved!
Please sign up to help at the information table or contact the following committee chairs to answer your specific questions and accept your donations and volunteer help:
Book Table – Kathie Deviny
Please part with beautiful new or pristine used books of the season: spiritual or inspirational stories, religious practices, holiday foods or décor, customs or sights from around the world, etc.  Please consider as well parting with general interest books: coffee table books, art books, special cookbooks, etc. that would make wonderful gifts for others. Please also consider donating music CD's of the season as well as DVDs in good condition. Donated items may be dropped off at the church office Monday – Friday beginning November 13.  Please contact Kathie at kdeviny@msn.com.
Fine Arts and Fine Crafts – The Rev. Vicki Mouradian
Original paintings, drawings, pen and ink, photography, sculpture, woodwork, wearable art, etc. that you have created or plan to create, or someone else's work you just don't have room to display, please donate them to the St. Nicholas Market.  Please no prints or lithographs – exhibition space is limited. Please be generous; St. Nicholas will be making his list!  Donated items must be priced and dropped off at the church office Monday – Friday beginning November 13.  Please contact Rev. Vicki at vicki@asbts.org or cell phone (310) 625-7364.
Living Gifts – Pamela Hawes
What would a St. Nicholas Market be without fresh and living holiday gifts?  Perhaps you are a source for greens, wreaths, succulents, orchids, poinsettias, and more? Or perhaps your financial donation would make supplying this category possible?  Some of our greens will be available for pre-order.  For drop off and information please contact Pamela at hawesfamily5@verizon.net.
 Hospitality and Set-Up – Charlotte and Frank Ditirro
Help is needed to set up the market on Saturday, December 2 and to set up the food and drink on Sunday, December 3.  Please contact Charlotte at (248) 842-8345.
St. Nicholas Bakery – Susan Evans
Calling all Martha Stewarts, Julia Childs, and cake bosses!  Visions of sugar plums should dance in your head!  Please bake, make, or assemble (as in decorated ginger-bread houses) your finest and yummiest treats (cakes, pies, candies, muffins, brownies, crisps, cookies, jams, jellies, chutneys or other delicacies).  PLEASE, ONLY HOMEMADE!  The St. Nicholas Bakery will also be sponsoring a Cake Walk that day any many cakes and pies are needed for that event alone.  Please contact Susan at susanfevans@icloud.com or (805) 969-1380 for packaging instructions.  Drop off will be on Saturday, December 2 from 10:00 a.m. – 3:00 p.m. in the Parish House kitchen.