All Saints Neighborhood Evacuated; Campus, Immediate Area Closed for Foreseeable Period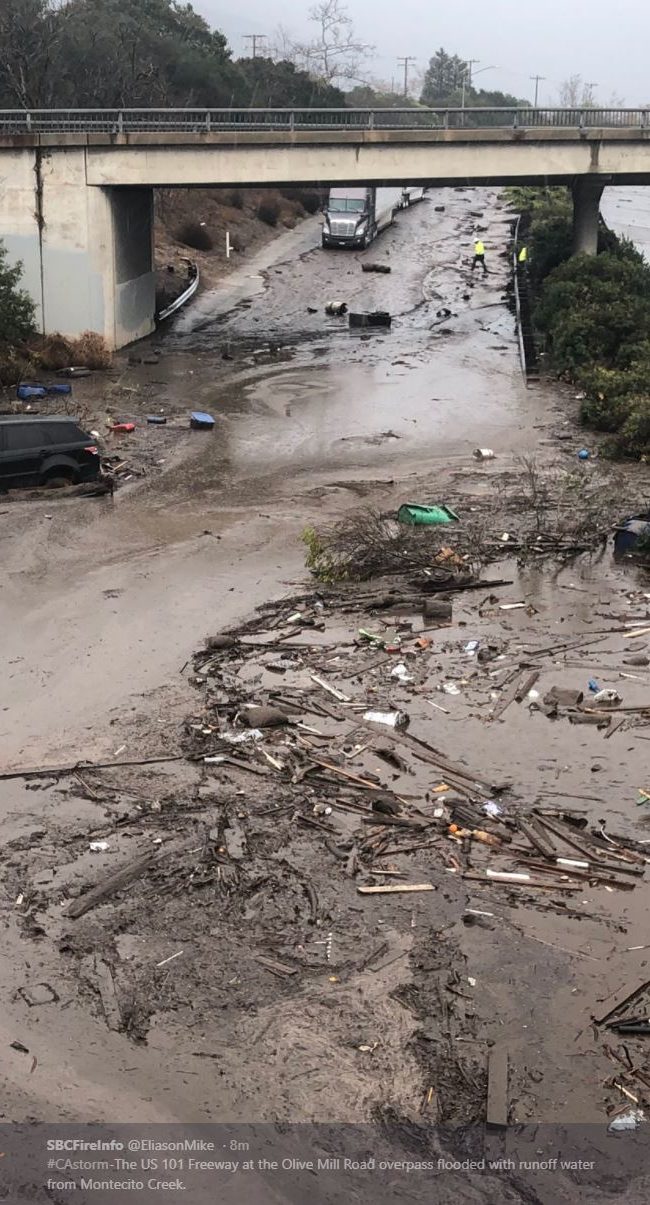 All Saints and Montecito Evacuated; Campus Closed
Nearly all of Montecito has been mandatorily evacuated due to the flooding/mud flows that struck on Jan. 9, 2018. The Santa Barbara County Fire Department has determined that Montecito will be without power for an extended period of time, perhaps weeks. Roads in our area are impassable, including HW 101, and may be for some time. Also, an alert has been issued to boil water for nearly all Montecito Water District customers and the water system sustained significant damage. The sewer system for the area is also not functioning. Gas service is intermittent.
Any activity on the All Saints campus, including church, the Parish School and the Friendship Center, is unable to occur onsite. Please monitor church/School emails for information. You can reach the Church Office via email at info@asbts.org or by cell phone: 805-689-9581. (The church phone system was damaged in the storm and not operating.)
We are praying for our neighbors and everyone in our community impacted by the devastating and tragic floods. If you know people evacuated and can take them in, please reach out.
Sunday Worship Cancelled at All Saints Until Further Notice; Please See Below For Worship Options (Updates Each Week)
The All Saints campus and Parish School continue to be inaccessible. We will gather at Trinity Santa Barbara until further notice:
Trinity Santa Barbara
1500 State Street, Santa Barbara
8 a.m. Holy Eucharist
10 a.m. Choral Eucharist
Catechesis of the Good Shepard at 9 a.m. for children ages 5 to 12 who will join their parents at the offering during the 10 a.m. service. (Nursery care is for infants/toddlers).
Are You Concerned About Specific Members of the Parish? Do You Know the Status of Others?
Please click on this link to see a list of parishioners we know to be safe and out of harm's way. Please email the Church Office with names of those you are worried about or who you personally know to be fine (or perhaps have seen on social media). By "fine" we mean are sheltering in place at home or evacuated (or were not in the impact area). Church volunteers and staff/clergy are also calling parishioners individually.
If you need short- or long-term housing or have other needs, please contact Kathleen Bright, the All Saints Director of Administration, at info@asbts.org or call 805-689-9581.