Read, Listen to Sunday Sermon from The Rev. Gary Hall, Rector of Trinity SB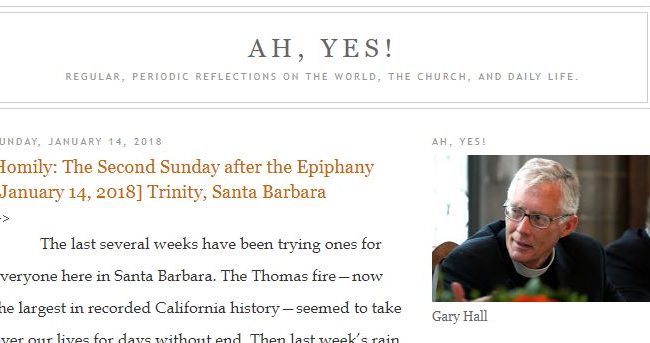 The parishioners of All Saints were warmly welcomed and embraced by the clergy and parish of Trinity Santa Barbara on Sunday, Jan. 14. With the All Saints campus closed due to the mud slides and evacuation order, those who are on the north side of the HW 101 closure and who were able made their way to Trinity.
The Rev. Gary Hall and the Trinity clergy and staff have offered not only their support to Rev. Aimee, but also to our staff and Vestry. Trinity has offered space for the staff to conduct business, hold staff meetings, conduct Vestry business, and more. We are extrememly grateful for this support and these kindnesses.
Father Gary's sermon on Sunday was especially poignant and meaningful for those in attendance, all of whom have been touched by our community tragedy. You can read or listen to his sermon by clicking on the links below: