Interim Music Team Announced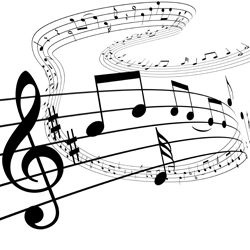 Rev. Aimee is excited to announce the creation of an interim music team. As we search for a comprehensive Music Director, Nelson Huber will be serving as our Interim Music Director for Sunday worship, special services, weddings and funerals. Kim Collins will be serving as our Interim Eventide Music Director. Both men bring significant talent and experience to these roles, and we are blessed to have such a gifted team to lead us through our interim period.
Nelson Huber's musical experience spans from Broadway to Vienna and beyond. He began his professional musical career at 16 as a self-taught pianist and organist. He later earned both an undergraduate degree in Church Music and a Master's in Music in Choral Conducting from Westminster Choir College in Princeton, NJ. Thus began his 30-year career in music ministry. Nelson served All Saints as Music Director and Organist for 7 years beginning in 1994. He then served as Music Director and Organist at First Presbyterian Church in Santa Barbara until his retirement from full-time music ministry in 2015. He is excited to return to All Saints to minister to us in this time of transition.
Kim Collins grew up playing guitar, trombone and singing with his family. He received a degree in Music Theory and Composition from the University of Kansas. Kim is an instructor of vocal and instrumental jazz at Santa Barbara City College. He is also the music director, a team member, and co-creator of the Santa Barbara Vocal Jazz Foundation, participating in intensive education programs that benefit area school children. Kim recently retired from this 28-year position at Santa Barbara's Free Methodist Church. Kim has been a member of the All Saints' Eventide Band for 7 years, and is honored to assume his new role as Interim Eventide Music Director.