Golf is in the air!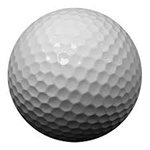 With less than two weeks to go places are filling quickly for the Annual Jim Bower Community Outreach Golf Tournament. The popular Tournament, which is held at the beautiful La Cumbre Country Club on the 5 May is not only great day for everyone involved but also raises money to support those less fortunate in our community.
Sound good?
We would love you get you involved and luckily there a few different ways you can.
We are still looking for golfers: singles, doubles, threesomes and foursomes – the more the merrier!
Even if you know nothing about golf, volunteers are always welcome and we are still looking for more.
 With all funds going towards our Outreach work in the community, donations of any size would be greatly appreciated!
Parishioners, family and friends of players can join us for the celebration at La Cumbre Club House after the tournament for $20.  Please click here for more information on the tournament or contact mrosespec@aol.com to sign up to play.