Columbarium Sign-Ups Now Under Way
About All Saints' New Memorial Chapel and Columbarium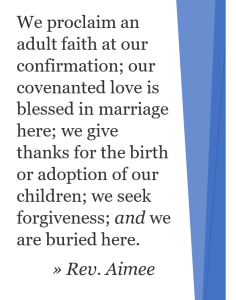 Our Book of Common Prayer speaks to how we mark the important moments of our life in church. We proclaim an adult faith at our Confirmation; our covenanted love is blessed in marriage there; we give thanks for the birth or adoption of our children; we seek forgiveness; AND we are buried here. Thanks to the hard work of so many over the years, this will now become a reality.
Our Memorial Chapel will provide us the opportunity to rest in peace within the sacred walls of our church. We will be able to provide necessary pastoral care in a time of great need to our members and their families in a setting that is unique and sacred. And our Memorial Chapel will be a tangible reminder of what is already spiritually true— that we gather each week in mystical communion with the faithful who have gone before us in faith.
The Memorial Chapel, to be completed by early 2020, includes a columbarium with niches for the interment of cremated remains and memorial walls with plaques for the remembrance of loved ones.
Location
The Memorial Chapel is being built in the northeast corner of the Sanctuary, in space that now houses pipes for our organ; these are being replaced with the purchase of a more compact instrument. The Chapel will have the feel of our beautiful Sanctuary itself, with a bay window looking out to the mountains and which mirrors the Baptistery at the Sanctuary's main entrance, rose windows on the east and west walls, and wood hammerhead trusses on the peaked roof reminiscent of the Nave.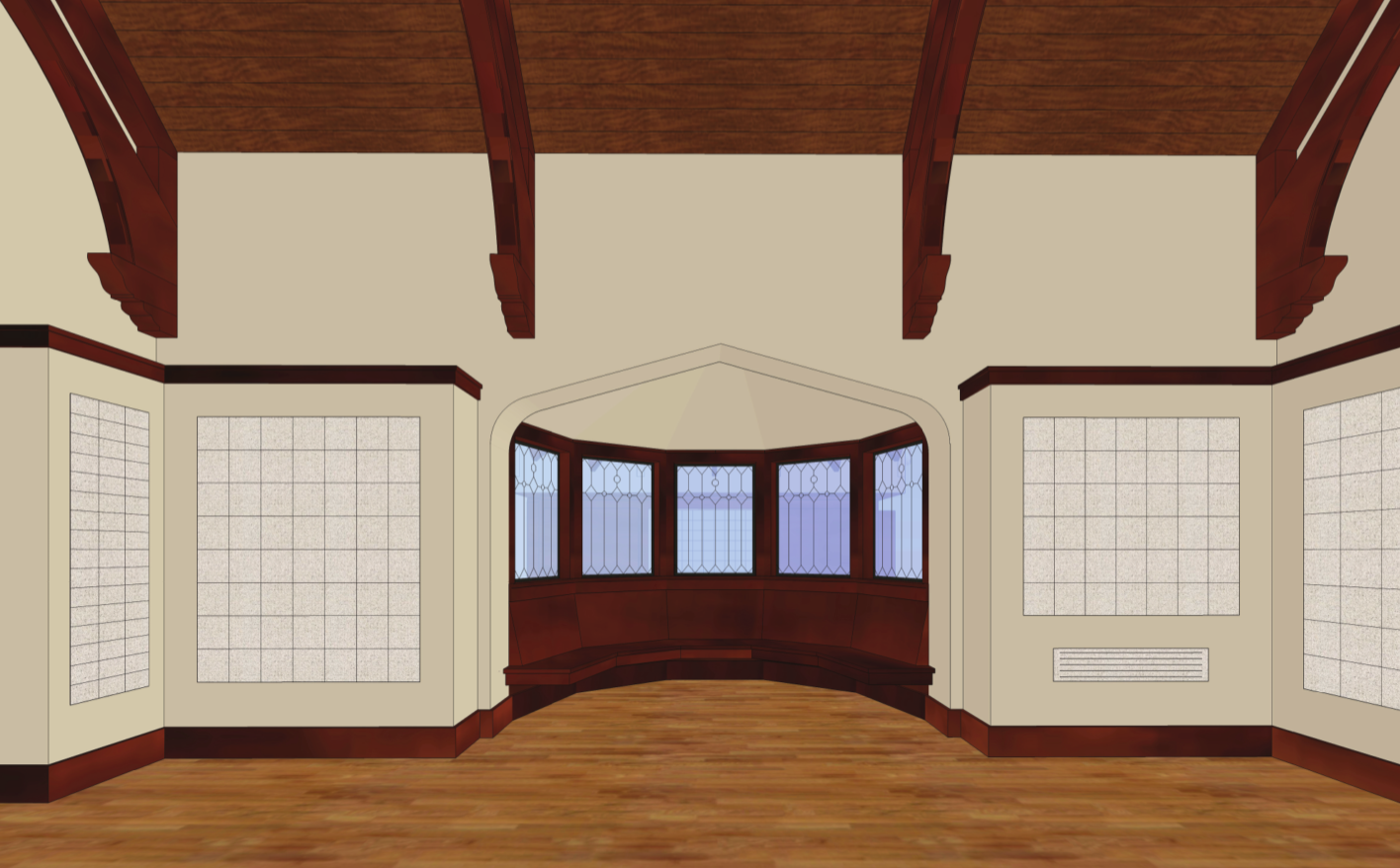 Prices
The niches, being built by Eickhoff Columbaria, will be recessed in banks in the north, east and south walls. Each niche will be 8 inches by 8 inches and 15 inches deep, with capacity for up to two urns. The opening will be covered by Crema Marfil Italian marble on which the name or names and dates of birth and death of those interred will be inscribed. The Memorial Chapel has space for 410 niches, which we plan to build out one wall at a time, depending on the initial level of purchases. Each niche will be priced at $6,000, which includes up to two urns, inscribing of the marble cover, the committal service and perpetual care.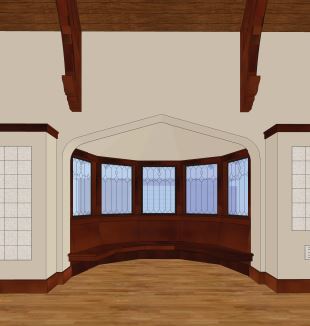 The memorial walls, being built by Homecoming, Inc., will be on the inside west wall, to either side of the entrance door, and on the walls on the Nave side of the entrance to the Memorial Chapel. Each memorial wall will consist of 48 rectangles of Crema Marfil Italian marble, each 4 inches by 6 inches, on which the name and dates of birth and death of a Church member or family member will be inscribed. We plan to initially build out the memorial walls on the inside west wall of the Chapel.  Each memorial plaque will be priced at $1,000, which includes inscribing the plaque and perpetual care.
Eligibility
Only members of All Saints-by-the-Sea may purchase niches or memorial plaques, which may be used only for members or their family members. Niches and plaques may be reserved singly or in groups by advance purchase.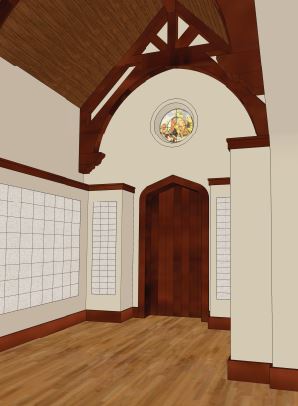 Choosing Your Niche Location
Members of the parish are invited to submit their name to the Church Office from May through Homecoming Sunday, Sept. 10, 2017. At or shortly after Homecoming, a "Selection Drawing" will be conducted to determine the order that each family may choose their niche and/or plaque location. Following that drawing, members will go in the order that their name was selected to submit their signed contract and payment and then choose their niche and/or plaque location. This process is anticipated to take at least a few months, depending on the number of initial reservations received and response time of each member.
Send an email to info@asbts.org to ensure your name is entered in the "Selection Drawing."
Ongoing Operations
Following the "Selection Drawing" niche and plaque locations will be available on a first come, first served basis working with the Church Office.
Governing Documents
The following documents were adopted to support All Saints' new columbarium niches and memorial plaques. Please click on each bullet below to open a particular document.
Need More Information?
The link here will open a lengthy Question and Answer document that should answer your questions. Of course, please just email or call the Church Office if you need more information.
How a Columbarium Niche Works: 8″ x 8″ Niches
Check out this video to see how the niche fronts work.