Columbarium Niches, Memorial Plaque Drawing Held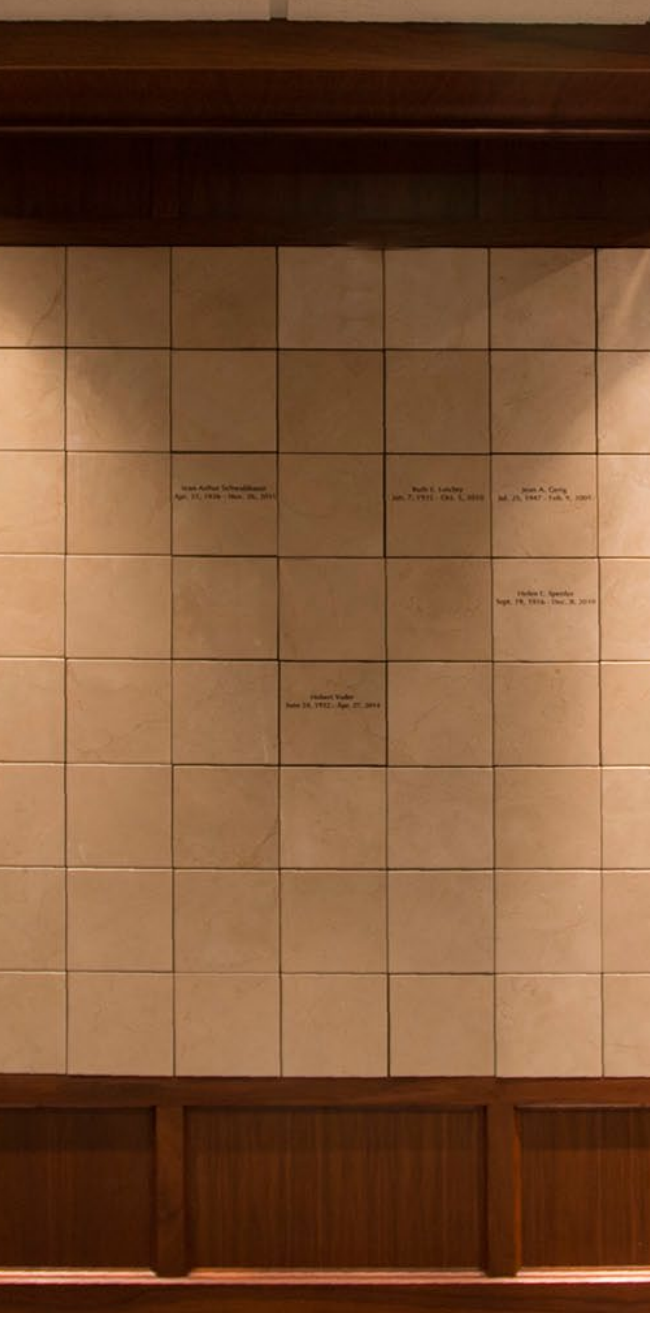 Members of the parish gathered on the patio last month to witness names being drawn to determine the order that families will choose their columbarium niche or  memorial plaque.
Over the past several months, families informed the Church Office if they would like to have their ashes interred in the Memorial Chapel, which will be constructed as part of the All Saints Sanctuary Preservation and Readiness Project. Separately, memorial plaques will include the names of family members who may be interred elsewhere.
Approximately 80 families expressed interest in niches while roughly 35 families requested space on memorial plaques.
Kathleen Winters from the Church Office will now contact each family in the order that their name was drawn to confirm their interest, the number of niches/plaques, process contractual documents and payment, and help families choose the location that their loved one will be interred or plaque location.
Click here to see the drawing order. More information about the Memorial Chapel and columbarium/memorial plaques is available here.