Children and Families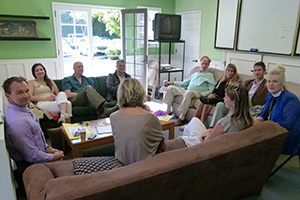 We want to help you nurture the spiritual life of your children, your own self as a parent and your family as a whole. We offer Christian resources, opportunities and friendship to support you and your family along the path of a deeper experience of God's love.
Our Sunday School is for children 3 years of age through eighth grade. Sunday School begins at 9:45 a.m. in the Parish House, directly across the patio from the Church. On the first Sunday of the month, instead of Sunday School, the 10:00 a.m. worship service is intergenerational with everyone in church. Sunday morning childcare is provided for children from birth through 2 years of age beginning at 9:45 a.m. in the "Baby Room" in the Parish School, directly behind the Church.