Book Group: November Selection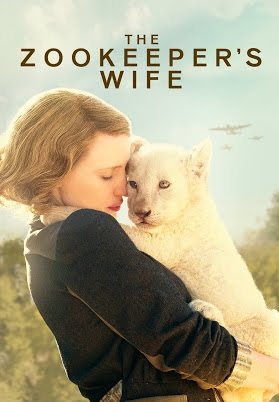 The Book Group will meet again on Monday, November 13th at 6 p.m. to discuss "The Zoo Keeper's Wife" by Diane Ackerman.
When Germany invaded Poland, Stuka bombers devastated Warsaw – and the city's zoo along with it. With most of their animals dead, zookeepers Jana and Antonia Zabinski began smuggling Jews into empty cages. Another dozen "guests" hit inside the Zabinskis' villa, emerging after dark for dinner, socializing, and during rare moments of calm, piano concerts. Jan, active in the Polish resistance kept ammunition buried in the elephant enclosure and stashed explosives in the animal hospital. Meanwhile, Antonia kept her unusual household afloat, caring for both its human an dits animal inhabitants – otters, a badger, hyena pups, lynxes. With her exuberant prose and exquisite sensitivity to the natural world, Diane Ackerman engages us viscerally in the lives of the zoo animals, their keepers, and their hidden visitors. She shows us how Antonia refused to give in to the penetrating fear of discovery, keeping alive an atmosphere of play and innocence even as Europe crumbled around her.
All are welcome to read the book and join the discussion in November. Please bring a potluck dish to share.