All Saints Off To Discover Poland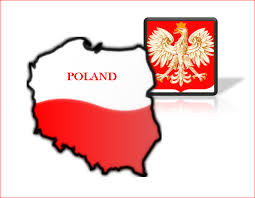 April 19-30, 2018
Parishioners, families, and friends are invited to join together for inspirational travel and fellowship while exploring this historic country known for old-world charm and modern energy. Highlights of our trip will include: Warsaw, Jasna Gora Monastery – home to world-famous Black Madonna, cultural and culinary experiences, poignant tour of Auschwitz, Wroclaw, Torun – a UNESCO World Heritage site and birthplace of Copernicus, Gdansk, Solidarity Shipyards, and Marienburg Fortress. Confirmation on special arrangements to visit the Church of England in Poland at their parish in Warsaw is pending.
Our tour includes round-trip airfare from Los Angeles, complimentary transportation to and from LAX airport from All Saints, hotel accommodations, daily breakfast buffets, 5 dinners, and all gratuities. A deposit of $250 per person plus travel protection plan of $280 per person is due upon reservations, which is due October 13, 2017. Reservations made after October 13 are subject to rate increase and availability. Final payment is due by February 19, 2018. The tour price is $3,819 for double accommodation and $4,469 for single. Upgrades can be made for in-flight accommodations.
Consider joining this wonderful journey! Our All Saints parishioners who traveled together to Ireland last year with Collette are still raving about their experience. Travel brochure and applications are available at the Information Table after worship services or in the church office. Rev. Vicki will accompany the tour as organizer and all reservations will be made through her at the church. Please feel free to contact her with additional questions: vicki@asbts.org or 969-4771. Tour representative Tyler Reardon will join us in the Parish House on Sunday, September 24 at 11:30 a.m. to give a special travel presentation. Please sign up at the Information Table if you are interested in attending the presentation.